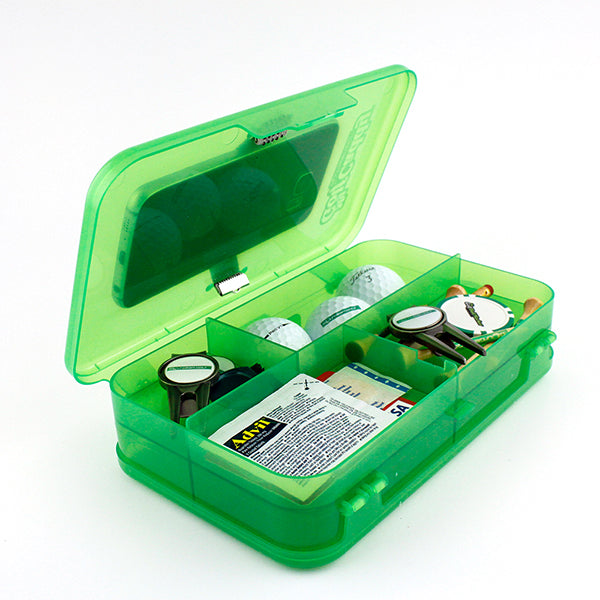 EVERY GOLFER NEEDS A CADDYTM
Organization & Accessibility
Keep golf balls, tees, scorecards, pencils, golf club brushes, gum, lip balm, first-aid,
credit cards, cash, car keys and your cell phone in one place, by your side!
Compact For Easy Storage
MyGolfCaddyTM can easily be tucked in the front storage of any golf cart
and conveniently tucks away into your golf bag when your day is done.
For You Or A Golfer You Know
MyGolfCaddyTM makes the perfect gift for the golfer in your family!
Give them the gift they didn't know they needed!
WORDS FROM OUR CUSTOMERS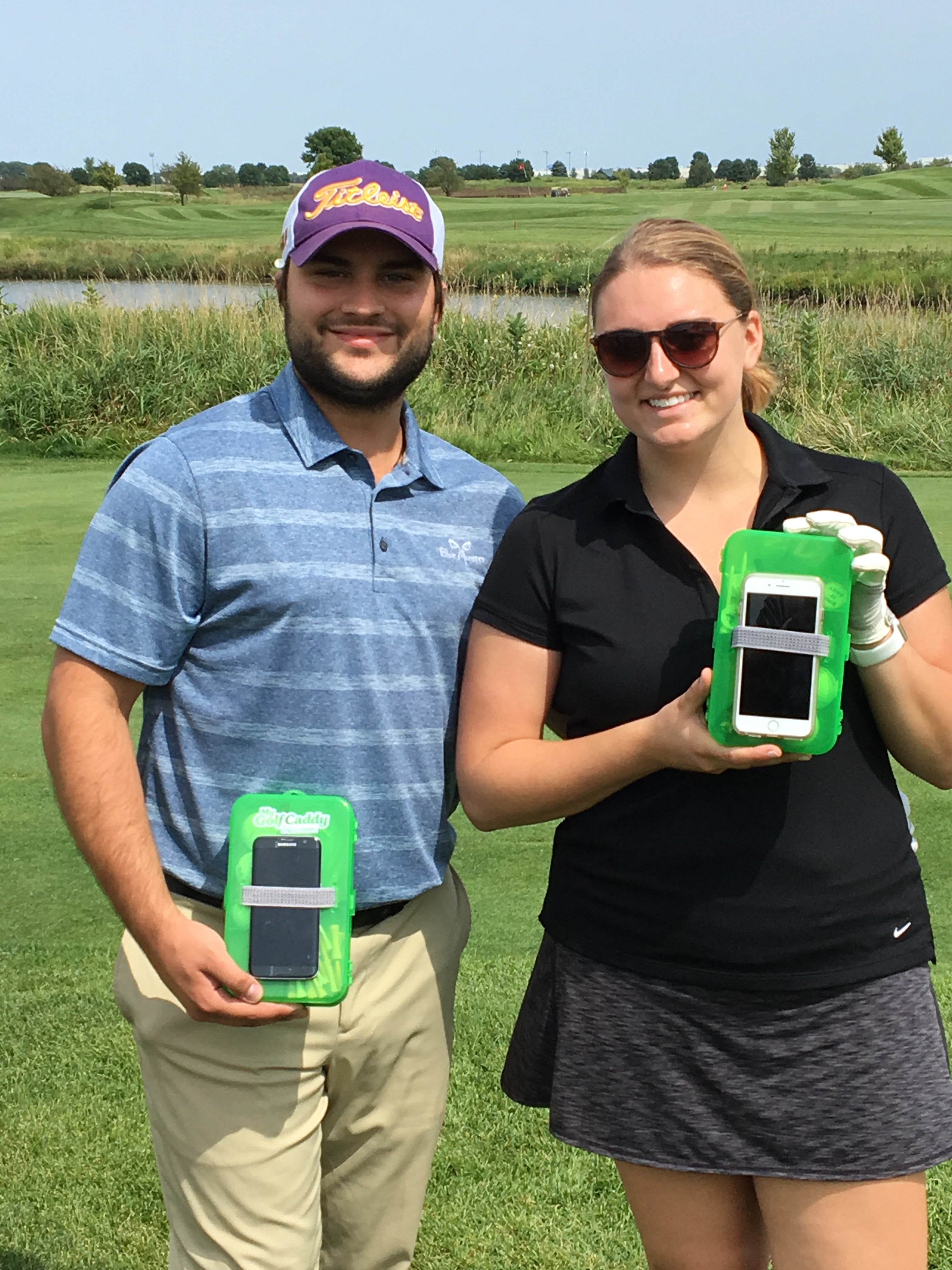 Zach & Megan
We absolutely love this product…it keeps us both organized. No more lost cell phones

Austin A.
I'm busy with school and work and MyGolfCaddyTM gets me from the car to the cart in no time and I'm no longer misplacing or losing my phone and car keys.
GOLFGEARTM PRODUCTS
Always free shipping for retail orders of $50 or more!
GET IN TOUCH TODAY
For more information on GolfGearTM and our products, or additional support, submit an inquiry below.
CONTACT GOLFGEARTM
Address
1759 Mundelein Road,
Naperville, IL 60565
United States
Mail Us
support@golfgear.golf